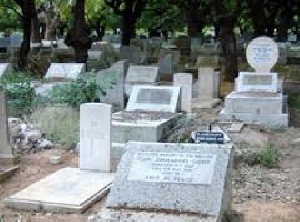 Chiefs and inhabitants of Baakoneaba within the Akyama Mponua district of the Ashanti region are baffled over a recent trend of grave raiding in their community.
The recent one which involves three graves has sparked anger among elders of the area who seek to end this vice.

Nyankonton Mu Nsem's Abdul Malik Anokye said, the situation has created fear and panic among residents.
According to him, the grave looting has intensified over the last month and on Tuesday, three graves including two minors and an adult were looted.

Some residents have attributed this trend to ritual purposes due to the increasing rate of the activity by unidentified persons.