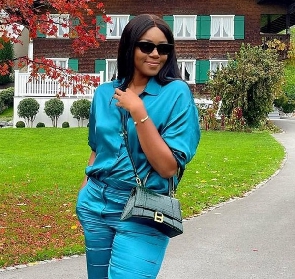 Actress cum movie producer, Yvonne Nelson, has shared a cryptic post claiming that some individuals are unhappy with certain details she has revealed.
In a post she shared on Twitter, the actress asked these unidentified individuals to close their eyes and ears to the new revelations she would be making soon if they can't handle what she had already disclosed.

"I see how my story makes some people uncomfortable…wait. There's more coming, if you can't stand it, don't read it don't listen to it," she said on February 7, 2023.

This comes after the actress revealed that Majid Michel was her anchor in 2010 when she was banned by the Film Producers Association of Ghana (FIPAG).

She went on to say that when she brought up the idea start producing movies to several of her film industry colleagues but they disregarded her and even tried to talk her out of beginning her own movie company.
"I just wanted to do something on my own, and I remember speaking with a couple of my colleagues (my close friends at the time), and they all said, 'no it's a bad idea, Yvonne. Because when you become a producer, no one will call you to be in their movies, so don't do it.

"And during the ban, they all did not support me oo. It was just Majid. Majid was the one who would follow me, we would go here, go and beg small. So it was just Majid at the time and we were not even that close," she said.


I see how my story makes some people uncomfortable…….wait. There's more coming , if you can't stand it, don't read and don't listen to it.

— ???????????????????????? ???????????????????????? (@yvonnenelsongh) February 7, 2023
ADA/DA