Ebony's talent is pure. It rests peacefully in a young lady whose patterns of stitched bravado and decisive artistic flexibility is causing so much pain to hostile souls, who are yet to come to terms with the fact that she is what they failed to achieve in their 20s.
Maame Hwe, a new effort off the 2017 Bonyfied debut, is her way of bringing back discussions about her 'uprightness' into focus – Intimidation, abuse et al – that have been kept rootless in the loins and sorry palms of a society at war with itself over what stand to take against women.

Away from repeated, boring lines of gender-driven advocacy, Maame Hwe is also not the everyday Kofi ne Ama muddled social media lines of who is best at catcalling; it is a reminder and call to action that readily exposes the schism that exists thereof, and for all to join the fight against any form of abuse.

Maame Hwe is a theme so distant from Hustle, her muffled booty call hit song of one-month old. Here, there are urgent matters of the heart that are addressed while complications that thread along oppression and freedom are also visibly exorcised. But it is her flawless handling that sets the tone for a song that is so infectious and enthralling. In all its beauty.

Takoradi-based Willis Beatz threw his might on Maame hwe. There are no surprises here – he continues to prove the fine talent he has become; Ayesem's Koti of recent radio and YouTube memory, full proof. Maame Hwe is a long road of multiple contraction but has the beautifully-worn Willis Beatz percussion – loitering all over the song – to aid its flow. All through, she sustains listener-inquest and gets the needed attention – same feature she's been used to all year.

Drummy, the lull-beats for Maame Hwe are virgin and soulful, they track their way back to an ever willing breakneck audible controller, who sings her way through a difficult topic with ease. The vocal delivery is amped-up within, and at the extreme margins, too, so well that even the constant regretful, mournful notes of Maame Hwe find resting place on the edges of a composition so rough and inconvenient in subject matter but charming in total body of work.

Consistently, the winning module for Ebony is the song writing that serves a fitting guide to her compositions. It has been the most visible part of her 2017 releases, and readily shows how much of an investment (time) has gone into ensuring that she stays relevant. A stronger testament of what two worlds of song writing does to a young soul's delivery, there are traces of Bullet, label head at Ruff Town, who is doing an impressive work co-penning/penning some of the priceless songs they have both gone to market with. Bullet (Ricky Nana Agyemang) is an old cat with an astonishing sense of how to make hit songs.

His glorious days with the duo Ruff & Smooth churned a lot of anthems that went on the same path Ebony is enjoying now. His song writing credentials are broad and all over the local music scene, Nana Yaa, Pat Thomas' daughter, a recent beneficiary. Ebony has the complete song writing effort at Ruff Town/Midas Touch Inc. to thank but it is how she also renders the songs in-studio and in front of thousands such as at her recent solo concert in the national capital, Accra, that brings out the stunning artistic beast in her. They are new every morning.

Ebony opens Maame Hwe by registering her dislike for a bully and goes on a line about shame and not listening to a mother's advice hence the subsequent viciousness she suffers. Maame Hw? is renewed remembrance of bad pain. The underlining logs are not just frank and bold, but also straightforward in their summation.


On Maame Hwe, all arguments about versatility are overwhelmed. If Kupe, Poison, Sponsor, Date Ur Fada, and Turn on the Light were pearls, this is Ebony to a whole new echelon. She came good in the Prince Dovlo-directed video for the song, too, opting for a look that is very adult and serious – staying in character.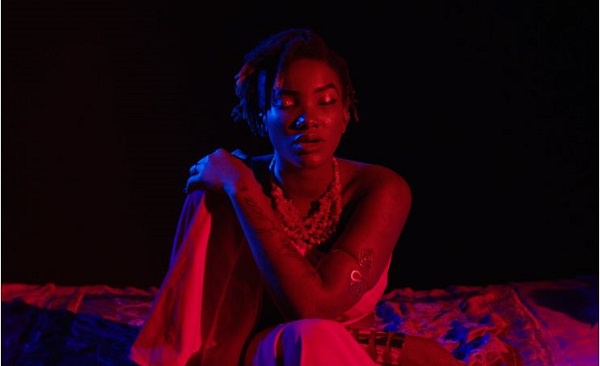 For a song whose context is made known right from the beginning – about how abusers dwell on oppression to their gain – It digs into a plot about how cold it is not to conquer any form of abuse, domestic or not.




Maame Hwe is a dream song. It is yet, the musician's most poignant statement in two years while it is also a celebration of the works of ailing Ghanaian musician Jewel Ackah. Ebony references Ackah's decades-old classic B?damb? B?damb? in an uplifting way. Ebony is queen of modern day referencing, which is also doing the trick for KiDi, Kuami Eugene and Stonebwoy hype man and up-and-comer Kelvyn Boy (Oheneba Kissi on the latest Na You). On Maame Hwe, Ebony merges a well-ordered carousel of magical, old and new school B?damb? B?damb? inspiration that oozes goose bumps – the kind made in Axim, where Ackah was born.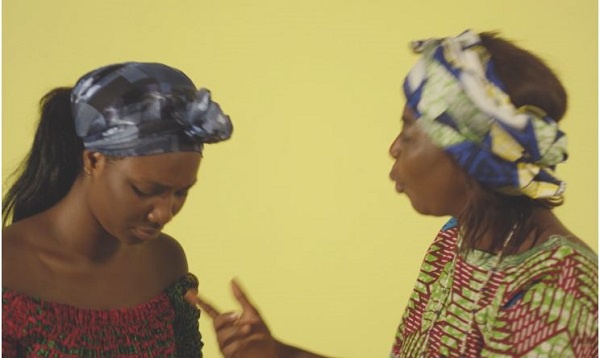 Maame Hwe is a significant push for her young career and a huge vote of confidence in what she calls a trade. By the first quarter of 2018, she will dominate conversations around major award shows. Bullet says she has been a blessing to him. He is right. She has been a blessing to a growing music industry. She has been a blessing to the many young females, looking for that single opportunity to show what they can do. It is always okay to skip school to pursue that desire. Ebony has shown the way.
Maame Hw? ends the same way it begins. Aren't how all stories of abuse end?






Tracklist for Bonyfied (Released under Ruff Town Records/Midas Touch Inc.)

*Aseda

*Dance floor

*Kupe

*Poison feat Gatdoe
*Sponsor

*Date Ur Fada

*Maame Hw3

*Hustle feat Brella

*Haters Anthem

*Turn on the Light

*Shade

*Twerk
*Ediot

*Scream

*Real

*Confusion

Video screenshots supplied by MiPROMO, managers of Ebony's YouTube Channel.