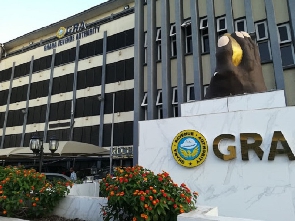 The Ghana Revenue Authority (GRA) has assured that it will reimburse all mobile money users who have been overcharged, following the implementation of the 1% levy on electronic transfers beginning Wednesday, January 11, 2022.
The reduction of the levy was made known in the 2023 Budget and Economic Policy Statement presented on the floor of Parliament in 2022 by the Finance Minister, Ken Ofori-Atta.

The Electronic Transfers Levy (E-Levy) was initially 1.5% of electronic transfers exceeding the daily threshold of GH¢S100.00.

According to a report by Citi Newsroom, telecommunication companies registered over 300,000 loss of mobile money subscribers in April 2022 after the implementation of the levy.

The levy was however reviewed and approved by parliament upon submission of the 2023 Budget by the Finance Minister, Ken Ofori-Atta and with a new rate of 1% instead of 1.5% decided on. The new rate took effect from Wednesday.
Speaking to Citi News, a Member of the E-Levy Technical Committee GRA, Opoku Afriyie Asante said they have put adequate measures in place to deal with the challenges of the revised levy.

"I would like to assure the general public that the Commissioner General is doing all that he can and if there are any system glitches the GRA would be available to reimburse if you are wrongfully deducted," Afriyie Asante noted.

The authority is therefore calling on all mobile money customers and users of other electronic payment platforms to remain calm because all overcharged fees will be duly refunded.

RJB/WA