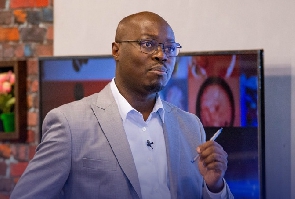 The Minority leader in Parliament, Cassiel Ato Forson, has hinted that some banks are at risk as a result of the domestic debt restructuring being embarked on by the government.
Ato Forson noted that this is according to a report by the Bank of Ghana.

After the government announced its decision to exchange domestic debts, questions were raised about the viability of banks and how they were going to survive, since most banks were engaged in government business.

However, after the initial resistance, the Ghana Bankers Association and the Insurers association reached an agreement with the government on the terms of the programme.

According to Ato Forson, the debt exchange programme has shown that the government is looking to transfer its bankruptcy to the private sector.

Speaking on the floor of parliament on February 16, 2023, Ato Forson asked the finance minister to be cautious about how he is embarking on the debt exchange programme.
"The financial sector, don't be surprised that by the time they are done and dusted, we will have to engage in banking sector cleanup again. Because our banks are going to obviously collapse. I have cited the Bank of Ghana report that says that 17 banks are at risk because of what is happening. I urge the finance minister to be careful in what he is doing not to transfer the bankruptcy to the private sector," he said.

Watch the latest edition of BizTech and Biz Headlines below:






Here is the Cedi's performance as of February 20, 2023



SSD/FNOQ