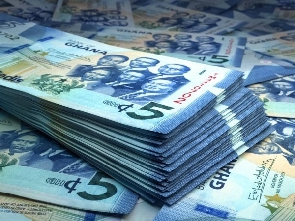 The Accra District Court 'B' has issued a bench warrant for the arrest of managers of the Royals Institute of Excellence for non-payment of Social Security and National Insurance Trust (SSNIT) contribution, totalling GH¢4,758.69.
They are Benedict Kwafo and Dominic Nyamekye.

The warrant was issued on January 14 during weekly situ­ational court sittings in which officers of SSNIT conduct criminal proceedings against in­dividuals and establishments that failed to honour their mandatory contribution of workers to the Trust.

The accused were both absent when the warrant was issued by the court presided over by Mrs Susana Eduful.

The prosecutor, Nana Ama France Manu-Amoah, told the court that the accused failed to honour monthly contributions for the period November 2021 to October 2022.
She said the total amount comprises non-payment of contributions and penalties.

Nana Manu-Amoah told the court that the accused did not pay anything since the attention of the company was drawn to pay the contribution.

The case has been adjourned to March 4 for the accused to be arrested and arraigned.