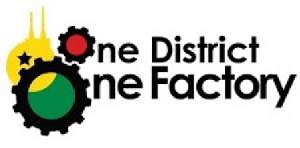 At least, 26 companies under government's flagship project – One District One Factory (1D1F) – that were at various stages of completion are set to begin operation by March this year.
Again, a total of 58 small scale manufacturing facilities being financed by the African Development Bank is also expected to come on stream soon.

"These 58 small scale plants are being established to be owned by groups of graduates. The Government is providing a minimum amount of US$200,000 US for each of these youth groups to start something which they can develop on their own", sector Minister, Alan Kyerematen has noted.

Already, agro-processing sector is clearly leading with a total of 102 projects out of about 200 companies set to come on stream as this depicts the nature of Ghana's economy which is an agrarian one with much emphasis being placed on the sector by government and the private sector to increase agro-processed products.
Government through the Ministry of Trade and Industry (MoTI) has been pushing for a robust roll out of companies under the 1D1F largely being spearheaded by the private sector as this forms part of government's industrial transformation agenda.

The remaining sectorial divisions that are expected to have a share of the 1DIF projects include manufacturing; meat processing; together with primary agriculture processing and other projects.

The primary aim of the 1D1F initiative is meant to increasing agricultural production to ensure sustainable food supply while creating jobs for the youth.