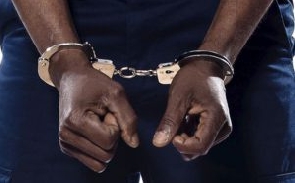 Seven people have been arrested in an ongoing VAT compliance exercise by the Investigation Unit of the Ghana Revenue Authority (GRA) for allegedly failing to issue VAT receipts to customers who patronize their goods and services.
The accused persons include four Lebanese business owners and three Ghanaian business managers operating at North Industrial area and North Kaneshie in Accra.

The seven business operators, MS Thakkar Overseas Limited, Sika Kobrea, Best Five Company Limited and City Appliances, dealers in the wholesale of beverages, rice and home appliances were picked up by the VAT Investigation Taskforce of the Ghana Revenue Authority for non-issuance of VAT receipts to customers who purchase their products.

The rest are Ad Pharmacy, Panacea Pharmacy as well as BB Laud Plumbing Limited located at North Kaneshie.

The exercise was however not without apprehension from the accused business operators who were unwilling to cooperate with the authorities.
Joseph Annan, the Accra Central Area Enforcement Officer at GRA and Coordinator for the exercise, says the non-issuance of the approved Commissioner-General VAT receipts is an infraction contrary to the VAT Act and the law must be applied.

Meanwhile, over 90 business operators have been arrested and are to be prosecuted for non-issuance and selective issuance of VAT invoices for goods sold to customers.

The nationwide VAT invigilation exercise is to ensure tax compliance and retrieve taxes due the State.