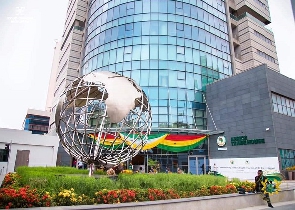 The African Continental Free Trade Area (AfCFTA) which unites the 55 members of the African Union (AU) and eight Regional Economic Communities (RECs), is the largest free trade area in the world. It has an overarching goal of establishing a single continental market with a combined GDP of around US$3.4 trillion and a population of over 1.3 billion.
One of the centerpiece initiatives of Agenda 2063: The Africa We Want, the African Union's long-term development plan for making the continent a worldwide superpower, is the AfCFTA.

The AfCFTA is to Africa what the European Union Free Trade is to Europe. Both groups, in a nutshell, were designed to foster economic cooperation within their respective continents to reduce their reliance on other markets too far from their respective regions.

According to the official agreement document between member states, the primary objective of AfCFTA is to create a single market for goods, and services, facilitated by the movement of persons to deepen the economic integration of the African continent and by the Pan-African Vision of "An integrated, prosperous and peaceful Africa" enshrined in Agenda 2063.

With that in mind, here are 5 important things to note about this pro-African business initiative.

Promotion of free trade: One of the ways AfCFTA is planning on bolstering intercontinental trade with Africa is by making trade tariff-free. One of the group's main objectives is to progressively eliminate tariffs and even non-tariff barriers to trade in goods within Africa to encourage more trade between African nations.
Institutional Framework: AfCFTA administration would consist of a hierarchical system that goes from the Assembly to the Council of Ministers, to the Committee of Senior Trade Officials, and then finally, to the Secretariat.

Hierarchy: The Assembly, is the highest decision-making organ of the African Union. The Council of Ministers is Ministers responsible for Trade or such other ministers, authorities, or officials duly designated by the State Parties. The Committee of Senior Trade Officials consists of Permanent or Principal Secretaries or other officials designated by each State Party. And, the Secretariat would be in charge of approving the structure and budget.

General exceptions: The AfCFTA agreement has been designed such that nothing in it would jeopardize public morals, human, animal, or plant life or health, importations and exportations of gold or silver, and the criminalization of prison labor, among other elaborate restrictions listed on the official agreement.

Security protocol: Nothing in the AfCFTA agreement permits the trafficking of fissionable materials, the traffic of arms, ammunition, and implements of war, and the traffic of other goods and materials used to supply a military establishment, whether directly or indirectly