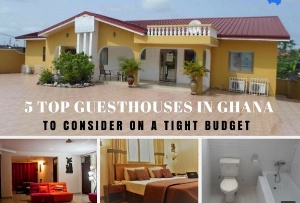 Fri, 20 Oct 2017 Source: Jumia Travel
Guesthouses, often synonymous with inexpensive and sometimes quite unfortunately less quality facilities. Generally, many believe that a guesthouse is the ''poor man;s'' hotel.
In the western world, this has proven to be very untrue with some very porsche and expensive guesthouses whose architecture and rates can compete with certain 4 and 5 star hotels elsewhere.

Ideally, one may choose a guesthouse because that is the only form of accommodation available or to save cost.

Although price has mostly proven to be the determining factor when it comes to the choice of guesthouses, we cannot downplay their importance.

In Ghana, guesthouses have been often used as a substitute when travelers cannot afford a much bigger hotel or when there is no available accommodation in the area of interest. Anyway, just before you start condemning all guesthouses in Ghana as being bad, you need to see these.

Jumia Travel, Africa's leading online travel website presents 5 top guesthouses in Ghana to consider when you are on a tight budget.

Royals Guest House, Kasoa - Central Region
Royals guesthouse located in Kasoa, Ghana provides 24 hour electricity and a large parking space for all guests.The rooms here are very spacious with very comfortable beds. Each room is fitted with ensuite bathroom, telephone, wardrobe, air-conditioning/fan, flat screen television with cable tv services.

Bottled water can be made available at a surcharge. Toiletries are provided.This guesthouse doesn't have a restaurant on site however a well stocked bar stocked with both alcoholic and non-alcoholic drinks from which guests can order is available here..

Royals Guesthouse is in close proximity with West Hill Mall and Kokrobite beach. Anytime you feel like spending sometime away from home in a comfortable, serene and affordable guesthouse around Kasoa, look no further.

@Home Boutique , Osu - Greater Accra Region

A dual purpose business-friendly guesthouse in Osu, right at the centre of the fun city in Accra. It presents a neat and serene environment which boasts free WiFi services for all guests and banqueting facility for formal and informal events. All rooms are air conditioned, well-spaced and beautifully decorated.

They are all designed with en suite bathroom and fitted with an in-room safe, a wardrobe, flat-screen TV with satellite/cable service, telephone and a fridge. Breakfast, bottled water and toiletries are complimentary.
The facility offers a 24 hrs front desk service, 24 hrs room service, an airport shuttle and luggage room. There is also a terrace and garden where guests can relax. The facility has a security guard and CCTV cameras. Parking on site and nearby is available. The Children's park and the Vanity nightclub are close to @ Home Boutique.

The Labadi beach is also a 10 mins drive away. There are many entertainment and business centres along the Oxford street in Osu, which is also just a few minutes' drive away. @Home is the most affordable, budget-friendly lodging you can find. Truly, none beats this.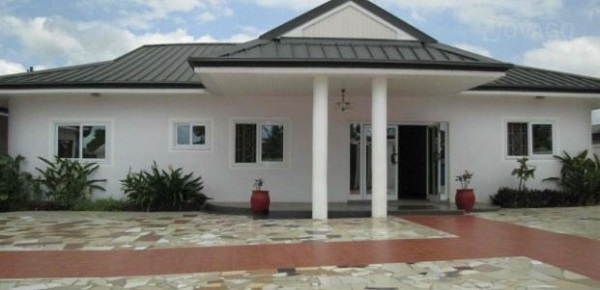 Asantewaa Premier Guesthouse, Fumesua - Ashanti Region

Asantewaa Premier Guesthouse in Kumasi is a accommodation facility with excellent customer service and a nice business centre. The guesthouse offers elegant rooms at affordable prices.

Free WiFi is also available for all guests. Each Asantewaa Premier Guest house room is spacious, fitted with an air conditioner, a wardrobe, floor tiles, a TV with satellite reception, an armchair and designed with an en-suite bathroom.Complimentary breakfast is served daily. Local and continental dishes can be ordered at the onsite Asantewaa Premier Guest house restaurant, while a variety of alcoholic and non-alcoholic drinks are available at the well stocked bar.
Asantewaa Premier features an event facility and a business center. Car rental, airport pickup and laundry services are provided for a surcharge. Onsite and nearby parking is available and the premises are guarded by trained security personnel. Asantewaa Premier Guesthouse is 5-minutes away from Kwame Nkrumah University of Science and Technology (KNUST) and opposite Poku Pharma Industry.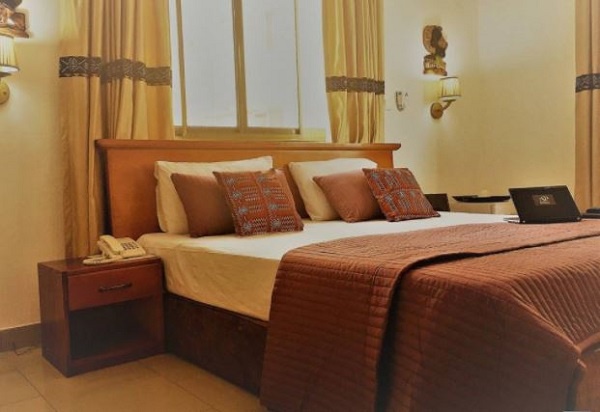 Dzifanor's Guest House , Akatsi - Volta Region

Dzifanor's Guest House is situated in Akatsi, Ghana. This guest house boasts a 24-hour electricity and front desk. It is located in a serene environment where guests can have full relaxation.

The rooms are air conditioned and have en suite bathroom. Each room is fitted with a flat screen TV except for the single room type. The double and executive room types are the only room types with a fridge. Breakfast is served daily and is free of charge. Local and continental meals are served at the on-site restaurant while a wide range of alcoholic and non-alcoholic drinks can be ordered at the well-stocked bar.

Upon request 24-hour room service can be arranged. The Akatsi College of Education is 5-minutes drive from the hotel. The Akatsi hospital and Akatsi Taxi Rank are also a 5-minute walk from Dzifanor's Guest House.
Sundowner Lodge , Kanvilli - Northern Region

Sundowner Lodge is situated in Tamale, Ghana. The hotel boasts 24-hour electricity and air-conditioning. Free WiFi is provided for all guests and parking on site is available at Sundowner Lodge Tamale. The lodge is located in a serene environment.

Each Sundowner Lodge room is well-spaced and fitted with en suite bathroom and a wardrobe. We provide facilities such as an air-conditioner, a refrigerator, a flat-screen television with cable TV services and a telephone in all rooms. Tea/ coffee is complimentary but bottled water can be ordered at a surcharge. Breakfast is served daily and is free of charge at Sundowner Lodge, Tamale. The hotel provides only local dishes.

Alcoholic and non-alcoholic drinks can be ordered at the well-stocked Sundowner Lodge bar. 24-Hour room service is also available upon request. Sundowner Lodge is 100-metres from the laurenda International School, 2-minute drive from town to Kamina Junction and in close proximity to the Stepping Stone Academy.

''Being in control of your finances is a great stress reliever''. Never be pressured into paying more when you can pay less and enjoy more. Whenever you are travelling on a tight budget, consider a guesthouse. Some of them are amazing for the prices they come for.
Source: Jumia Travel