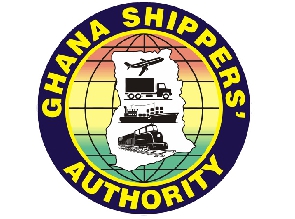 Tue, 6 Jun 2023 Source: GNA
The Ghana Shippers' Authority (GSA) has called for the development and operationalisation of effective transport infrastructure programmes to support the African Continental Free Trade Area (AfCFTA) initiative.
According to the GSA, transport infrastructure was the key to the success of the programme as it was intrinsically linked to the major operationalisation arms of AfCFTA.

Delivering a paper at a four-day AfCFTA Trade Facilitation Conference for Transport and Logistics Services Providers in Lome, Togo, Rhodalyn Djanitey, a Senior Shipper Services and Trade Facilitation Officer at the GSA, said transport infrastructure programmes must be simultaneously implemented alongside trade programmes to yield the desired results.

She stressed that the development of the Transport Policy Framework, African Integrated Maritime Strategy, African Maritime Transport Charter, Trans-African Highways (TAH), Programme for Infrastructure Development (PIDA) and the Single African Air Transport Market (SAATM) should be prioritised at the same level with AfCFTA.​

Mrs Djanitey also indicated that all the modes of transport (sea, air, road and rail) were likely to double by 2030 with the implementation of AfCFTA, hence the need for the continent to be prepared.
"AfCFTA will put more pressure on an already challenged transport infrastructure as statistics from the United Nations Economic Commission of Africa shows a doubling of operations. We need to give it more attention as it will be a key determinant to smooth trading activities at an optimum cost."

The four (4) day conference convened by the AfCFTA Secretariat between Wednesday, May 31 and Saturday, June 3, 2023, was intended to foster dialogue, knowledge-sharing, and collaboration among stakeholders in the transport and logistics industry.

Participants used the occasion to update the Secretariat on measures being taken to contribute to the development and growth of the logistics and transport sector to sustain AfCFTA.
Source: GNA