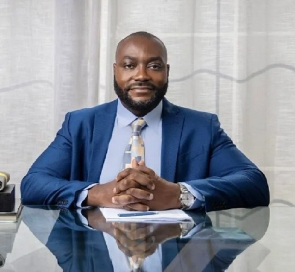 The Ghana National Petroleum Corporation (GNPC) has called on all African states to come together and develop a roadmap to ensure Africa is able to meet the continent's energy needs.
Delivering his address at the ongoing Africa Development Conference (ADC) hosted at Harvard University, the Chief Executive Officer of GNPC, Opoku-Ahweneeh Danquah, indicated that, one key energy challenge in Africa is the absence of a continent policy document that would ensure Africa countries collaborate to meet its energy needs.

He explained, "Indeed, an assessment of Africa's situation will reveal that there currently exists a policy overkill, with each country holding diverse positions on how to advance the continent's energy agenda."

He added that, "As important as it is to pull each other along in the attainment of our energy goals, progress is hampered by the fact that Africa remains a huge continent with different countries espousing fragmented ideas on how to meet the energy needs of our respective countries."

On his part, the Vice President of Ghana, Dr Mahamudu Bawumia who served as the Guest Speaker identified the continent's inability to solve the basic problems of a unique identity for the African population, financial inclusion, payments systems, functioning digital address systems, efficient public service delivery that support the African economy as the major bane to the development of Africa.

Vice President Dr Bawumia intimated "For many years after independence we have been trying to transform our economies without data and transparent systems. Without data and systems African countries cannot participate in the fourth Industrial Revolution".

The Vice President further called on Africans to realize that, all the challenges he has stated are possible to be achieved when backed by a strong political will.
Watch the latest edition of BizTech and Biz Headlines below:







EAN/MA