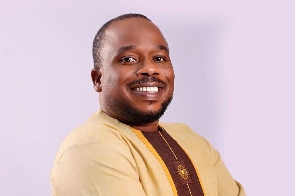 Group Chairman of Allied Consortiums, Benjamin Kofi Quashie, has said Africa needs to invest more in industrialization by creating an enabling environment for businesses to thrive.
According to him, it is about time Africa quits running to the Bretton Woods institutions – International Monetary Fund and World Bank for financial assistance anytime they are hit with a crisis.

He opined that monies received from the West should be used to build or revamp industries.

Mr Quashie said this would help boost trade as products from these industries would be locally processed for Africans' perusal and exported as well.

Locally manufactured goods when exported would also help African countries rake in some money.

"Africa looks for money from Europe for a lot of things. You think that this free trade agreement is signed and we say let's go to the West if we have to depend on them for loan to build our own industries, they won't help? They will because we cannot always go to them cap in hand them to cup and be supporting us here and there," Benjamin Kofi Quashie told GhanaWeb Business in an exclusive interview.
"We should also enable that environment where we can say as a continent that enough is enough, we should be able to process our oil and we should be able to export as well," he stated.

Speaking in the same vein, the Secretary-General of the African Continental Free Trade Area (AfCFTA), Wamkele Mene, stated that intra-Africa trade is the only way to help African economies build robust and more resilient economies to absorb both internal and external shock(s).

He said intra-Africa trade on the continent will mitigate the risk of reduced support for development finance as there would be a boost in trade which would in turn reflect in the GDP of every African economy.

They made this known at the AfCFTA Business Forum held in Capetown, South Africa.

ESA/FNOQ