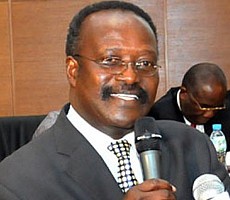 Mon, 6 May 2013 Source: GNA
Mr Kwesi Ahwoi, Minister for Interior, has called on MASLOC beneficiaries to refund loans given to avoid the collapse of the scheme.
He said the good intention for which the government introduced the programme was being defeated by failure of beneficiaries to pay back their loans.

Addressing members of the National Democratic Congress at Kotokoli Zongo, Mr Ahwoi expressed regretted that about 150 beneficiaries in Agona East District had refused to refund the money.

He said this would make it difficult for Government to sustain the programme and urged beneficiaries to do their best to repay the money.

The Minister said the scheme was introduced to help alleviate poverty among the people, especially women entrepreneurs.
He appealed to the chiefs and people of Agona East to rally behind Mrs Queenster Pokuah Sawyer, Member of Parliament for the area to transform the Agona East to become better place to live.

Mr Ahwoi said he had no grudge to bear with Mrs Sawyer because both were citizens, aiming at the development of the District.

The Minister said the government has created an enabling environment for Ghanaians to enjoy a better life.

Mr Michael Aidoo, Chief Executive Officer (CEO) of Big Aidoo Construction Company who accompanied the Minister advised the people to take advantage of good policies and programmes of the government to go into business.
Source: GNA