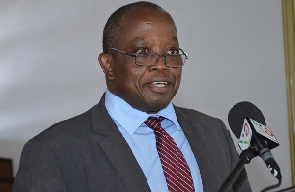 The Auditor-General (A-G) has submitted a report on the Management of Petroleum Funds for 1st January 2018 to 31 December 2018 to Parliament.
A statement signed by Mrs Ama Awoe-Bosumafi Assistant Director of Public Relations Unit on behalf of the Director General, and copied to the Ghana News Agency, in Accra, said the audit was carried out in accordance with Article 187(2) of the Constitution of Ghana, Section 16 of the Audit Service Act 2()00, (Act 584), and Section 45 of the Petroleum Revenue Management Act 2011, (Act 815).
"The A-G used methodologies that are in line with internationally accepted standards to conduct the audit," it said . "The A-G hereby notifies the public that in line with Section 23 of Act 584, a copy of the report is available at for free download".