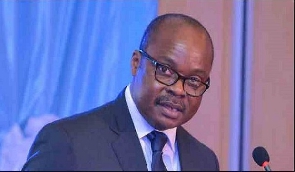 Unsettled issues with the UK's exit from the European Union (EU) are affecting global trade especially crude oil prices, Dr Ernest Addison, Governor of the Bank of Ghana (BoG), has said.
Speaking at the Monetary Police Committee (MPC) meeting at the BoG head office in Accra on Friday September 20, Dr Addison said: "Since the last meeting of the MPC in July 2019, global growth has remained subdued attributed to US-China trade tensions and the unresolved Brexit negotiations, as well as geopolitical tensions which impacted on oil prices.

"These developments have softened business confidence and further weakened investments in advanced economies. In emerging market and developing economies, growth has also weakened partly influenced by the slowdown in global trade and concerns on the US-China trade tensions."

Meanwhile Brexit Secretary, Mr Stephen Barclay has said the UK and EU all share a "common purpose" in reaching a new withdrawal agreement, following a meeting in Brussels with chief EU negotiator Michel Barnier.
Mr Barclay said they had had "serious detailed discussions" and things were "moving forward with momentum".

Mr Barnier also said it had been a "cordial" meeting, but "lots of work has to be done in the next few days".

The deadline for the UK to exit the EU is 31 October.