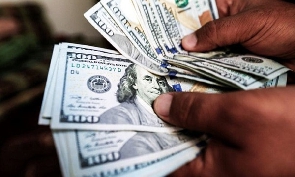 The Bank of Ghana plans to sell about $200 million to Bulk Oil Distribution Companies (BDCs) in the first quarter of 2023.
The intended sale is according to the auction calendar of the Central Bank and will take place under the Forex Forward Auctions.

The amount of $220 million, is however lower than that which was sold in the last quarter of 2022 where the Central Bank sold a total of $420 million to BDCs through commercial banks within the period.

Although it remains unclear whether the intended $200 million sale would be sufficient to sustain the FX needs of BDCs in the country, the BoG plans to sell $80 million in January 2023.

This will be followed by an amount of $60 million each sold to BDCs also taking placing take in February 2023 and March 2023 respectively.

Meanwhile, the BoG auction calendar notes that there will be a bi-monthly sale of $40 million in January 2023 and a bi-monthly sale of $30 million in February 2023 and March 2023 respectively.
The BoG has also extended an invitation for bids due to the prescribed format to purchase the US dollars against the cedi notes separately on each auction date.

This auction of the American 'greenback' will also take place from January 12, 2023, to March 29, 2023.

"Receipts of bids will be made from 9:30 am to 10:30 am on each auction day with the announcement of the auction results made at 3pm on each auction date," the BoG noted.

MA/FNOQ