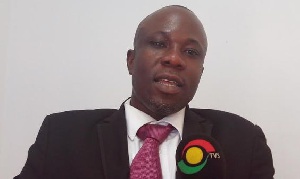 Ghana's central bank has been asked to reduce its policy rate to alleviate the high cost of borrowing which is crowding out the private sector in the country.
According to the Centre for Economic and Business Research (CEBRE), a Kumasi-based think-tank, the Bank of Ghana would need to change the policy direction of its inflation targeting since it does not support business growth.

"If the interest rates are reduced, producers can borrow more money to produce on large scale to take advantage of economies of scale and hence reduce their prices," said Gordon Newlove Asamoah, Executive Director of CEBRE.

The monetary policy rate – which measures the rate at which banks lend to the public – is currently pegged at 26%.

In a statement, CEBRE observed that the Bank of Ghana is fighting the inflation from the demand side by restricting money supply into the economy and by keeping the interest rate high to deter borrowing.

But in its analysis, CEBRE believes the approach will only make it more difficult for business to operate and stifle meaningful contribution to the economic development of the country.
"This is because they are borrowing at a high interest rate and so they are not able to borrow enough money to produce more to meet the demand.

Furthermore, because the companies are not producing more they will lay off some of the workers and this comes with its own negative effects on the economy.

All these problems cripple the businesses, stifle growth and increase unemployment," it stated.

CEBRE proposes that the central bank reduces the Treasury Bill rate and buy back some of government debts "so that more money could be release into the economy".