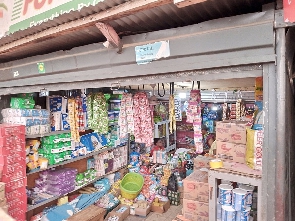 Businesses in the country have been urged to take advantage of gov­ernment policies on the African Continental Free Trade Area (AfCFTA) to enhance growth and ensure Ghana benefits from the agreement.
Mr David Ofosu-Dorte, Exec­utive Chairman of AB and David Law Firm, who gave the advice, said Ghana could only benefit from the agreement if the private sector worked at aligning business operations with the policies aimed at promoting AfCFTA.

Speaking at the celebration of this year's United Nations/Afri­can Union (UN/AU) Public Ser­vice Day on Friday in Accra, he noted that Ghana stands to grow its economy and realize other benefits from the AfCFTA if the private sector takes advantage of the policies.

The event was on the theme: 'Building an (AfCFTA)-Ready Public Sector.'

In addi­tion to the National AfCFTA policy framework and action plan, he said the government had introduced policies including the One District, One Factory (1D1F), National Export De­velopment Strategy, and estab­lishment of industrial parks to enable businesses to thrive.

He urged the government to undertake frequency of engage­ment with the private sector on strategies being adopted to enhance investments and create a con­ducive envi­ronment for businesses.
To drive Ghana's AfCFTA plan and realize intended benefits, Mr Ofo­su-Dorte called on the government to partner with the private sector to intensify pub­licity on Ghanaian exclusive products.

Citing kente and shito as exam­ples, he noted that such unique and exclusive products could give Ghana the needed advantage in exporting most of its produce to other African countries.

He said the public sector should take the lead in ensuring that criteria for the promotion of AfCFTA were available and accessible to avoid operational stampedes for businesses.

"We should create publicity on exclusive Ghanaian products as one of our key strategies to maximize benefits from the AfCFTA. Some products such as shito, kelewele, and kente are exclusive to Ghana and we must take advantage of their uniqueness to sell Ghanaian products.

The public sector must exist for the public to ensure stability and safety and the promotion of AfCFTA. The more the private sector thrives, the more the pub­lic sector will be recognized," Mr Ofosu-Dorte added.
He called on political actors to work consciously towards making Ghanaian businesses globally competitive by providing incen­tives and guiding their operations.

Mr Ofosu-Dorte reiterated the need for more private sector-focused data which includes information on consumer behaviour that would inform business investments decisions by businesses.

Chairman of the Public Ser­vices Commission, Prof. Victor Agyeman, urged public sector to ensure professionalism and integrity to create conducive en­vironment for the private sector to thrive.