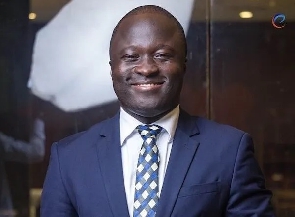 The economic downturn has led to the struggle of some businesses as the local currency - Cedi - depreciates against major trading currencies, especially the US dollar.
Investors risk losing their monies due to some uncertainties in the financial sector in recent times.

To safeguard their investments, many will pump their monies into already existing businesses or set up new businesses, a Finance and Investment Analyst, Ebenezer Asumang has said.

Other investors, Ebenezer Asumang, said will travel abroad as part of finding alternative investment options.

"People will look for alternative investments such as starting a business or investing in already existing ones or even traveling abroad more than saving to invest in financial instruments or on the capital market," he told GhanaWeb Business.

It would be recalled that Majority Leader in Parliament, Osei Kyei-Mensah-Bonsu, earlier this week urged government to engage in further dialogue on the implementation of its domestic debt exchange programme.

According to the majority leader, the programme requires more engagement as it has the potential of wiping away the country's middle class.
Government of Ghana is seeking to revive the economy through a $3 billion International Monetary Fund loan.

As part of its efforts to meet the conditions required for the loan, government has announced a domestic debt exchange programme aimed at varying the terms of existing government bonds.

Meanwhile, goverment has extended the deadline for the expiration of the debt exchange programme to January 31, 2023.

But the Minority in Parliament has asked government to as a matter of urgency suspend the debt exchange programme.



ESA/FNOQ