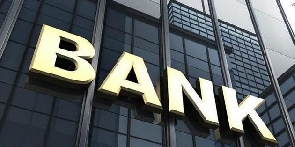 Top Nigerian bank group, Guaranty Trust Holding Company Plc, has announced plans to slow down on lending and bond trading in Ghana following a $77 million (N35.6 billion) impairment in its West African subsidiary.
The banking group said that it will instead focus its activities on Nigeria and other high-yielding African markets to boost lending by about 15% in 2023.

According to Bloomberg, this was made known by the Group Chief Executive Officer of Guaranty Trust Holding Co, Segun Agbaje, at an investor conference call in Lagos, where he noted that the decision will help the financial institution increase its 2022 profit before tax of N214.2 billion by 31%.

Ghana's debt crisis puts pressure on Nigerian banks

The move by the Ghanaian to restructure most of its public debt, estimated at $49 billion (576 billion cedis) is putting a lot of pressure on GTB and other Nigerian banks as an analysis of their 2022 full-year financial statements showed that they incurred impairment losses running into billions of naira in 2022.

This debt restructuring has added to several pressure points on these Nigerian banks, alongside the impacts of the devaluation of the Nigerian Naira, rising domestic impaired loans, and rapid credit and balance sheet growth.

The Ghanaian debt crisis highlights the challenges facing emerging market economies, particularly those reliant on commodity exports. It underscores the importance of sound fiscal management and debt sustainability to avoid potential contagion effects on neighbouring countries and their financial systems.
The West African nation exchanged 87.8 billion cedis of notes that paid an average of 19%, with bonds returning as little as 8.35% — resulting in losses for financial institutions. Ghanaian authorities are still negotiating with many overseas creditors.

What the GT Holding Company CEO is saying

Segun Agbaje, while referring to Ghana's 45% inflation rate said,

"You're talking about a country that has defaulted on its sovereigns and has not even yet given complete clarity as to how it's going to handle all the default scenarios. If you're running high inflation, it's going to be very difficult for businesses to make money and pay back loans.''

He said that Guaranty Trust Holding Company does not plan to expand credit by more than 5% in Ghana and will limit itself to treasury bills when it considers securities investments.

He added, "If you go out to book loans aggressively you are just going to make non-performing loans. Obviously, any country that defaulted, in terms of sovereigns means you have a harsh operating environment."
Separately, Guaranty Trust predicts Nigeria's next government will devalue the naira and work on converging multiple exchange rates in a bid to stimulate economic activities, according to Agbaje.

Watch the latest edition of BizTech and Biz Headlines below: