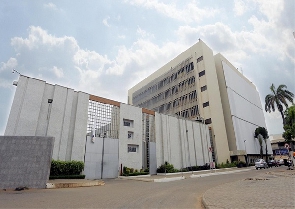 International research firm, Fitch Solutions has indicated the domestic debt restructuring exercise will considerably weigh on banks operating in Ghana during the 2023 fiscal year.
According to the firm, the Domestic Debt Exchange Programme (DDEP) will affect the banking sector in two main ways.

Fitch Solutions explained that, "banks are entering this phase with a mixed capital picture, with some banks very close to the minimum regulatory capital level of 13.0%".

It further detailed that capital buffers at industry level have also declined throughout 2022 although it peaked in December.

Fitch noted the decline can be attributed to mark-to-market losses on investments and increases in risk weighted assets of banks, which have been occasioned by the persistent depreciation of the local currency, and growth in loans and advances.

"Capital levels narrowly avoided falling below the minimum requirement in December 2023, likely as a result of banks retaining more of their earnings, in preparation for expected losses in profits and capital in 2023," Fitch noted.
It continued, "the debt restructuring and fall in capital could lead to higher funding costs for banks if they become less creditworthy, and could significantly impact the banking sector's solvency and stability."

Meanwhile, some foreign banks operating in Ghana have indicated plans to re-capitalise their units after making provisions to cover more than half of their holdings in the nation's debt.

Banks in Ghana are staring at losses after government restructured GH¢83 billion ($6.8 billion) of local debt as part of a move to finalize a $3 billion bailout from the International Monetary Fund.

MA