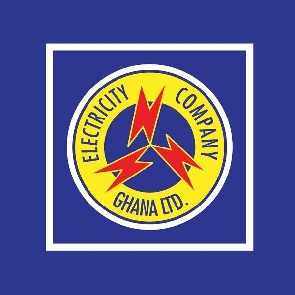 Sat, 1 Apr 2023 Source: GNA
The Electricity Company of Ghana owes Bui Power Authority (BPA), the managers of the Bui Generating Station more than US$612 million, Mr Samuel Kofi Dzamesi, the Chief Executive Officer has revealed.
 He expressed his disappointment in the inability of the ECG to pay the authority as the power produced and supplied to the company remained the only problem confronting the operations of the 404 Megawatts (MW) dam, situated in the Banda District of the Bono Region.

Speaking in an interview with the media during a visit by Madam Justina Owusu-Banahene, the Bono Regional Minister to the dam's plant site at Bui, Mr Dzamesi said almost 99 per cent of the power produced was sold to the ECG.

 Accompanied by some members of the Bono Regional Security Council, as well as the District and Municipal Chief Executives, the Regional Minister was at the site to acquaint herself with hydropower generation and other operations of the authority.

Mr Dzamesi said, "I can assure you since the inception of the BPA, the ECG has never, ever been able to pay more than 30 per cent of what we generate. What I mean is for every 100 units of power generated, the ECG pays 30 units", he regretted.

"If the ECG can pay all the money, I think by this time we could do much more than what we are doing on the solar," he stated.

 In 2022, he said the Authority raked in a US$74 million-dollar profit, the highest generated so far since the dam started actual production, but added the amount was inclusive in the ECG's debt.
"Last year, by the grace of God we had rainfall that was able to fill to the highest capacity of the dam's level of 183 and we got little more over the 183-capacity level. So, we were able to make 1,554 gigawatts per hour last year," Mr Dzamesi stated.

The Chief Executive Officer said BPA had the biggest solar plant in the West Africa sub-region, saying it had targeted to construct a 250MW solar plant to augment power generation at the Bui Generating Station.

 Mr Dzamesi explained the authority was currently undertaking feasibility studies on the Western Rivers, and he was hopeful "by the end of the year, we will get contractors who would start very serious hydropower plant either on Rivers Pra, Ankobra or Tano."

"The BPA is the first company to hybridize solar power and hydropower. When I say hybridization, it means a smooth transition from hydro to solar or from solar to hydro or the two of them moving together," he said.

 Mr Dzamesi commended President Nana Addo Dankwa Akufo-Addo's government for the support in making the authority to achieve its 250MW solar project.

He said the BPA was undertaking serious expansion work on its solar project indicating "under his leadership, we have added 50MW of solar and by the end of the year we are adding additional 40MW on-land here, 50MW in Yendi, and 5MW on the dam's reservoir here."
Source: GNA