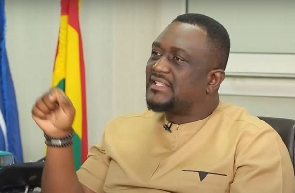 The Electricity Company of Ghana (ECG) has revealed that it has been able to retrieve GH¢2 billion from its defaulting customers within the last few weeks.
Managing Director of the power supply company, Samuel Dubik, explained that the company's revenue mobilization campaign is geared towards recouping some GH¢5.7 billion from individuals and firms who have failed to pay for power used.

According to him, he is optimistic his outfit will retrieve more money from defaulters by the end of the week.

"We have collected in excess of GH¢2 billion. That is less than half [of what we targeted], but we have one more week to go before I am able to give my figures. I will sit down, do an assessment and then see. Why are people not paying? We will disconnect and prosecute," Samuel Dubik said in an engagement with Citi News.

Last month, ECG announced that it was embarking on a revenue mobilization exercise from March 20 to April 20 to recover all debts owed by all categories of customers, including state-owned enterprises (SOEs).

Only critical installations, such as National Security and public health facilities, were exempted from the exercise.
Watch the latest edition of BizTech and Biz Headlines below:







EAN/FNOQ