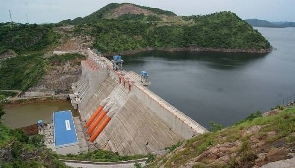 The Electricity Company of Ghana's debt to Bui Power Authority has hit a whopping US$ 614 million as at the end of 2022, from the previous US$386 million at the end of 2019.
This was revealed when officials of Bui Power appeared before the Public Accounts Committee in its consideration of the Report of the Auditor-General on the Public Accounts of Ghana-Public Boards, Corporations and other Statutory Institutions for the year ended 31st December 2020.

Deputy CEO, Finance and Service at the Bui Power Authority, Dr. George Tettey told the committee that one of the Authority's major financial challenges has to do with the collection of receivables from ECG.
"We have a huge problem with the collection of our receivables. ECG's indebtedness to Bui Power stood at $386 million as at the end of 2019. And, it is now $614 million," he stated.