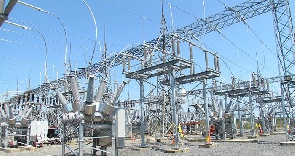 The Electricity Company of Ghana is said to have settled debt payments owed to all Independent Power Producers (IPPs) for the months of June and July 2023.
According to a Citi Business News report, the IPPs which had earlier threatened to cut power supply from the national grid, have since received a second payment for current bills owed from June 2023 directly from the power distribution company [ECG].

Confirming the development to the portal, External Communications Manager of ECG, Leila Abubakari said all necessary steps have been set in place for the payment of arrears owed to the IPPs.

"We have promised them that the current bills that they raising for us, will be paid because we have found a way of increasing our revenue through our digitalization process and we are now able to collect more than we were able to collect and so the bills that are raised for us on a monthly basis, we are going to honour those ones while we have discussions about how to clear the debt that accrued for the past few years now," Leila Abubakari is quoted by Citi Business News.

"…That is the stage that we are in right now but that is a high-level conversation between ECG, the Ministry of Energy, the Ministry of Finance, and then the IPPs but so far, all is calm, and we are still very much in development partnership, and they are doing their bit and then we are also paying them on all the bills that they are raising for us," she added.

Over the last few months, the Independent Power Producers have threatened to cut power supply from the national grid if government fails to honor debt payments owed to them.
The IPPs which consist of Sunon Asogli; Cenpower; Karpowership; AKSA; Twin City Energy and CENIT said government owes them about US$2 billion in outstanding payments.

The IPPs play a pivotal role in providing power generation for distribution. They have a controlling stake of about 47 percent of the country's total power generation mix.

MA/NOQ

Ghana's leading digital news platform, GhanaWeb, in conjunction with the Korle-Bu Teaching Hospital, is embarking on an aggressive campaign which is geared towards ensuring that parliament passes comprehensive legislation to guide organ harvesting, organ donation, and organ transplantation in the country.