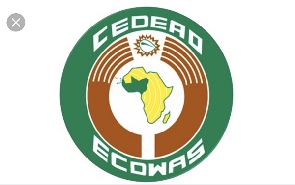 The capacity of front-line management staff from ECOWAS Member States is being built to enable them to assist export-ready companies.
This would enable them to participate in trade promotion events such as trade missions, trade shows, inward trade missions, and Business-to-Business (B2Bs) events.

Dr Ezra Yakusak, President of the ECOWAS Trade Promotion Organisations (TPO) Network, stated that building the capacity of the front-line management staff also seeks to create an opportunity to strengthen the collaboration among member states and build regional value chains.

He noted that regional trade flows needed to be improved, particularly through fostering greater participation of regional businesses across value chains.

Dr Yakusak who is also the Executive Director/Chief Executive Officer of the Nigerian National Export Promotion Council (NEPC) made the statement at a workshop organised in Abuja, Nigeria by the ECOWAS Commission, under the West Africa Competitiveness Programme (WACOMP).

The workshop, organised in collaboration with the International Trade Centre (ITC) and the European Union (EU) focused on business creation methodology and trade promotion from January 23 to 27, 2023 a statement available to the Ghana News Agency in Tema stated.
The workshop was also to improve the skills and knowledge of the participants, to better coordinate and manage trade promotion events as well as set up an evaluation mechanism, post-event activities, and learn from international best practices.

Mr Kolawole Sofola, the Acting Director of Trade ECOWAS Commission speaking on behalf of Mrs. Massandje Toure-Litse, the ECOWAS Commissioner responsible for Economic Affairs and Agriculture highlighted the importance of promoting trade using the right instruments.

Mr Sofola said: "By learning different ways of supporting export ready companies, Member States would be better positioned to serve the interest of the region and contribute to wealth creation,"

He expressed hope that the knowledge gained by the trade experts from the training will better equip them to organize trade fairs and events and promote made-in-West Africa branded products.

Mr Frank Okafor, a Representative of the EU reiterated the commitment of the Union to support TPO activities through WACOM, adding that the workshop provides an opportunity to find areas of collaboration and synergy among the Member States.
Mr Ben Mohamed Imamo, ITC's Senior Programme Officer, welcomed the commitment and support of the ECOWAS Commission, the regional partner, and the EU which is the funding partner.

He stressed that the training would assist the participants to better understand innovative tools in the field of trade such as business matching tools.

GNA