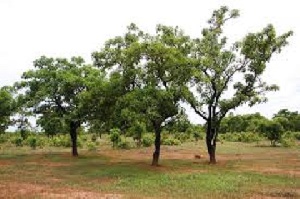 The Food and Agriculture Organization of the United Nations and the Arbor Day Foundation on Tuesday January 4 announced the first cities to be recognized under the Tree Cities of the World programme, designed to help create more resilient and sustainable cities.
Among the first-movers were capital cities such as Ljubljana, Quito, Paris, Yerevan, major metropolitan areas including New York, San Francisco and Toronto, and a host of smaller centers such as Bradford in the United Kingdom, Thunder Bay in Canada, Tempe, Arizona and Mantova, Italy, where the worldwide initiative was launched in 2018.

"We congratulate the first cities to be recognized," said Hiroto Mitsugi, Assistant Director-General, FAO Forestry Department. "Together, the mayors of these Tree Cities form a new global network of urban forestry leaders that share the same values for city trees and forests. We are proud to recognize these cities for their actions toward healthier, greener places to live."

"We applaud all of the cities that have earned Tree City designation," said Dan Lambe, president, Arbor Day Foundation. "They are leaders when it comes to planning and managing their urban forests. Many of the cities being recognized have gone above and beyond to use trees as part of their green infrastructure. This distinction is a celebration of their creativity and sustainability in creating healthier communities."

A total of 59 cities have earned the international designation. The complete list of recognized communities is available here.
More than 100 other cities have pledged to participate – and to meet the five core standards – and are expected to qualify in the future.

In addition to promoting the efficient management of urban tree resources, the Tree Cities of the World programme also aims to create an international network of cities, facilitating the sharing of knowledge and good practices towards the sustainable management of urban forests and green spaces.

Sustainable Development Goal 11 calls for making cities inclusive, safe, resilient and more sustainable.

Cities occupy just three percent of the planet's surface, but they are home to nearly 60 percent of the world's population who consume 75 percent of natural resources. Anticipated urbanization trends make sustainable land-use planning even more important. Trees, for example, can reduce noise, protect water sources, prevent soil erosion and reduce energy costs for air conditioning and heating. They can enhance people's health and well-being, as well as offering aesthetic pleasure and a physical marker of seasonality.