Wed, 27 Jun 2018 Source: Francesca Uriri
A few decades ago, owning a car was seen as the ultimate aspirational thing for a young adult to achieve. Young graduates out of school would save up religiously, working hard - all in a bid to land their first car. And no, it didn't always have to be a brand-new car, a fully-functioning second-hand one would also meet the desire to won the car.
But in the 21st century, it seems the rules of aspiration and car ownership are getting redefined by millennials. "I'd rather save up and travel than own a car," says Esther Cantu, a 26-year old Stylist based in Accra. "There's so much more of the world I get to see when I travel - saving up to buy a car, just doesn't give me that same experience or exposure. Besides travelling means that I get to update my Instagram with really dope pictures - which amplifies my business way more than a car"

Silas Shinkafi, a 31-year-old Engineer currently working in Kumasi shares similar sentiments. "I travel around a lot for work, and when I had a car it would just sit around for months without anyone driving it. Last December, I finally decided to put my car on the Uber app and hire a driver, and not only do I earn an additional income stream I also save myself maintenance costs - a win-win for me! Whenever I need to go out, I just request an Uber with my app - and this makes my life so much easier."

Esther and Silas form a growing number of millennials who are choosing to ditch their keys and embrace alternative ways of getting around from point A to B. The below are some of the following reasons why they are happily making that choice:

1. Availability of E-Hailing Apps: In every major city around the world, there are several E-hailing options available for its inhabitants, giving people more options to choose from. With the rise of E-hailing apps like Uber, more millennials are choosing to ditch their keys and let others get them from A to B so they can enjoy the seamless experience. Furthermore, product extensions like uberPOOL (currently not available in Ghana) ensure that there are less-expensive, more affordable options to choose from.

2. Increase in spending power: From China to South Africa, Nairobi to Accra, there seems to be what the African Development Bank (AFDB), a few years ago dubbed "the rise of the middle class." This means that there is a large group of upwardly mobile individuals with higher earnings and considerably more spending power. The resultant effect is the ability of these group to choose what mobility options best work for them. Whether it's hopping on a Boda Boda in Uganda, getting in a CHAP CHAP in Kenya, or the popular uberX in Accra - there are readily available options to meet every budget.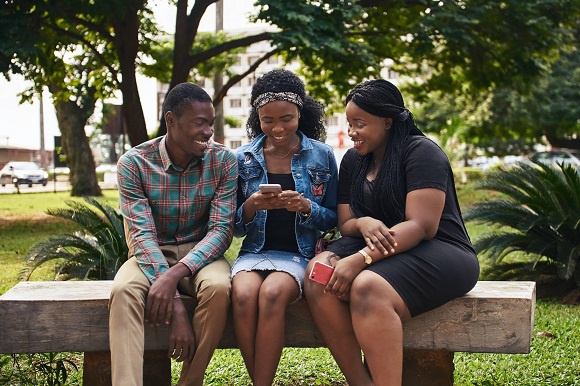 3. Impact of Technology: Technology has played a huge role in the way millennials interact with everyday living. Popularly termed the "digital natives", they are perhaps the generation that is most internet savvy and comfortable with technology. Their apparent ease and comfort with technology also translates to their mobility choices, getting from point A to B. With technology enabled apps like Uber, it's even possible to schedule a trip prior and have the ride arrive promptly at the click of a button, while being able to see the driver's name and photo, vehicle type and colour and the license plate number through the app

4. SMEs support: Due to its easy and convenient nature, millennial-run SMEs have especially began to rely more on the services that e-hailing apps like Uber provide. "I frequently utilize Uber to make cake deliveries to my customers," says Nana Yaa, a baker and cake decorator based in Kumasi, Ghana. Nana is not alone - with many SMEs focused on keeping delivery and logistic costs low, it has become important to get creative with the sort of support required to meet the ever burgeoning needs of customers.

5. A safer alternative: Whether it's getting home after a night out with friends, or heading out to the airport to catch an early flight, millennials understand that apps like Uber provide a safe and secure option which was simply not possible before. Uber's technology has made it possible for all trips to be tracked in real time using GPS. While en route the rider is able to monitor their own trip in the app as well as share their Estimated Time of Arrival (ETA) with their loved ones. This will help friends and family keep track of where they are on the trip and they can do this without even downloading the Uber app!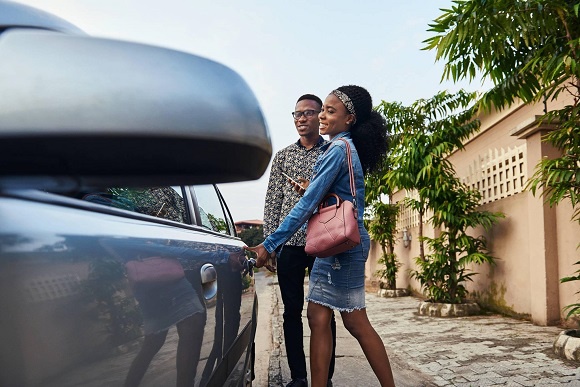 6. Rising costs of automobiles: Recent research indicates that due to rising costs of purchasing and maintaining automobiles, more millennials are choosing to delay buying cars, or ditching the process altogether. "I did the analysis of owning and maintaining a car and realized that it's not entirely cost effective says Kofi Osei, a Dentist based in Accra. "Most of my time is spent at work, the rest spent hanging out with my friends during free time, if I had a car it means it would be parked most of the time and that's not really efficient. Besides, when we go out at night I don't like the hassle of looking for parking space. Taking an Uber always saves me all of that stress."

7. A variety of options: As technology continues to drive urban mobility, a variety of options are increasingly becoming available for millennials who usually like a mix of options. After attending two conferences in East Africa, Ghanaian businesswoman Shekinah Williams said: "I enjoyed the variety of choice that I was offered during my recent trips to East Africa. Getting in the super affordable uberCHAPCHAP in Nairobi effectively halved my transportation costs. In Kampala, I was able to zip around quickly, avoiding traffic in the uberBODA - made my entire travel experience so much more memorable and pleasant."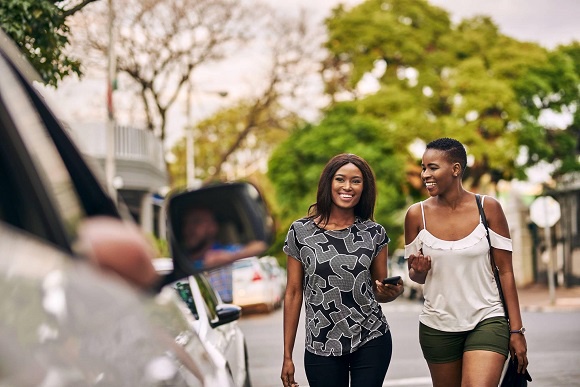 About Uber

Uber's mission is to help people get a ride at the push of a button - everywhere and for everyone. We started in 2009 to solve a simple problem - how do you get a ride at the touch of a button? Six years and over five billion trips later, we've started tackling an even greater challenge: reducing congestion and pollution in our cities by getting more people into fewer cars.

The Uber network is now available in over 600 cities in over 80 countries spanning 6 continents. To request a ride, users must download the free application for Android, iPhone, Blackberry 7, or register for Uber at www.uber.com/go. For questions visit www.uber.com
Source: Francesca Uriri