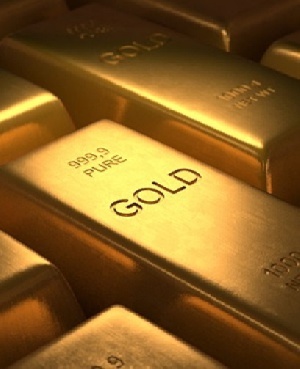 Sat, 14 Jan 2017 Source: Starrfmonline
Some foreign companies are rejecting gold mined in Ghana, Starr News has gathered.
This is because the Human Rights Watch has claimed that children are being used in mining the resource in the country and that international regulations against child labour are being flouted.

"People who are buying gold in particular and other minerals for ornament do not want to feel that they are using products of child labour; some don't even want to see that they are even consuming product that include the use of mercury," the Chief Executive Officer of the Mineral Commission, Dr. Toni Aubynn told Starr News' Osei Owusu Amankwaah.

He added: "Some ethical consumers want to be sure that what they are consuming is not causing problems somewhere. So it has become very important. Some are boycotting even some of the refineries where they are unable to know the actual source of the product, in our case gold."
The commission has developed mechanism to trace gold producers and ensure they do not use children for their operation. It has therefore made it a necessary requirement before it awards certification.

"I have had a few complaints from refineries that argue that gold produce in some part of Ghana may include child labour. We have been trying to explain to them that those who have our official stamp do not have children working there," Dr. Aubynn said.
Source: Starrfmonline