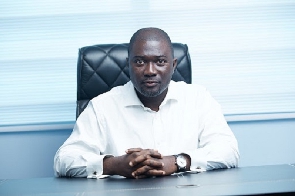 The Chamber of Petroleum Consumers (COPEC) says Ghanaians should disregard reports that prices of petroleum products will be reduced as a result of the Gold for Oil Policy yet to be rolled out by the government.
Speaking to Starr News the Executive Secretary for COPEC, Duncan Amoah indicated that there will not be any reduction at the respective pumps should the 40,000 tons expected to be distributed hit the market.

"It is misreporting from your media colleagues. I don't know what they are seeking to get out of that. But if they want to support gold for oil it is their problem. The truth is that the cost of the product itself you've not suggested.

"So, you probably are unable to determine what and how much you are putting out there on the market. And so, if anybody is saying we say it is going to go down that is just misreporting. We haven't said it is going to go down. We did the numbers and looked at plus or minus. It might not even affect the market," Mr. Duncan explained.
He continued: "But again, it can only be fair to the political communicators around the gold for oil who say that the oil is going to be cheaper. So, we say well if they have that magic to make the oil cheaper. We will be happy to see how that turns out."

However, the Vice President, Dr. Mahamudu Bawumia has assured Ghanaians that the Gold for Oil policy will make fuel cheaper in the country.

"Yesterday Ghana took delivery of its first cargo under the gold for oil policy. This is our test cargo, it is the cargo to test the framework if everything that has been put in place will work, by the grace of God the Framework will work and if that should happen we are going to save a lot of foreign exchange and reduce the pressure on our currency."