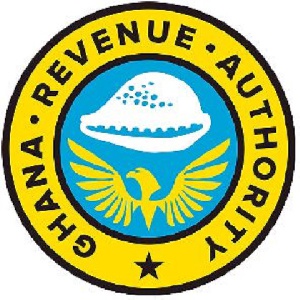 The Assistant Commissioner of the Ghana Revenue Authority(GRA) of the Koforidua Medium Tax Office, Mr Adu Kusi, has stated that his outfit would not continue to run after taxpayers using coercion to ensure compliance.
"We expect taxpayers to voluntarily honour their tax obligations without any compulsion," he stated.

He said Ghanaians should voluntarily comply with the payment of their tax returns to ultimately maximize revenue for national development.

According to him, this will help to contribute greatly to the government's vision of Ghana beyond aid, which aimed at making the country self-dependent.

Mr Kusi said this at the launch of the Tax and Good Governance Week of the GRA at Koforidua.

"It is our expectation that this year the GRA will record an impressive increase in the number of taxpayers filing their returns," he said.

The Tax and Good Governance week which is a follow up to the National Tax campaign held last year, seeks to focus on the filing of annual tax returns in accordance with the Income Tax Act,2015 (Act 896) and the Revenue Administration Act, 2016(ACT 915).
The ACT specifies that a person shall file his returns with the Commissioner-General not later than four months after the end of the year of assessment.

He said a number of tax compliance measures have been introduced with the hope of inducing voluntary compliance such as tax amnesty, electronic point of sales device (EPOS), the excise tax stamp, withholding tax on VAT supplies and purchases by appointed agents.

Others include, tax holiday for young entrepreneurs and the Total Revenue Integrated Processing System (TRIPS) to all domestic Tax Revenue Division offices

The Eastern Regional Minister, Mr Eric Kwakye Darfour, stated that it was imperative for the country to generate enough revenue domestically as we move to Ghana beyond aid.

He said revenues have not been able to keep up with the demands of the country, thus, creating a deficit which had to be bridged through government borrowing or through support from donor partners.

He said the few concessional loans and support that the country enjoyed from its development partners kept dwindling, therefore, it behoved on all to contribute their quota to raise revenue for the development of this country.
A Member of the Council of State, Nana Somua Mireku Nyampong III, called on the GRA to create the necessary awareness to help broaden the tax net to ensure that more tax payers were brought on board.

He further urged Ghanaians to be actively involved in the tax compliance activity.

The week-long Tax and Governance celebration also seeks to bring information to taxpayers, letting them understand their rights and responsibilities, the various tax policies and the need to honour all their obligations.

As part of the week celebration there will be various media engagements, filing of annual tax returns by key personalities and all tax payers and the setting up of tax clinics at the Jackson Park to make returns filing easier for the public.