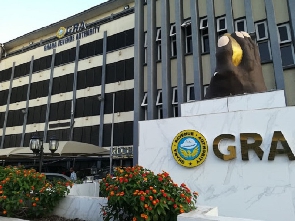 A total of 5,000 Technical Support Officers (TSOs)and Client Service Officers (CSOs) have been deployed by the Ghana Revenue Authority (GRA) to assist property rate payers in the various Metropolitan, Municipal and District Assemblies (MMDAs)across the country to register and pay their property rates.
This follows the new Unified Common Property Rate online platform(myassembly.gov.gh), introduced last year to make all payments of property rates cashless.

The platform would ensure inclusion and expand the payment bracket without necessarily increasing the rates whilst improving the overall collection.

The Head of Communications for the myassembly.gov.gh project at the GRA, Mr Ernest Adade disclosed this in an interview with the Ghanaian Times in Accra yesterday.

In order not to default and risk prosecution, he added that property rate payers mustbe abreast with the Local Governance Act, Act 936, which outlines the enforcement of payments in property rates.

He hinted that in compliance with Act 936, the district assemblies would sell a property to defray the amount owed if the property rate payer fails to make the required payment within the stipulated time.

"This means that property rate payers are required to pay their rates within the stipulated forty-two days or risk having their premises sold," Mr Adade said.
He revealed that the MMDAs would keep 70 per cent of the proceeds collected while the remaining 30 per cent would be used to pay for the systems and logistics to assist ratepayers and to ensure enforcement of the payments amongst others.

Mr Adade added that plans were in place to introduce an Unstructured Supplementary Service Data (USSD) short code to aid persons who could not access the website pay their taxes.

"Very soon the USSD code would be deployed because we are aware a lot of people are using a 'yam' phone or may not access the platform on their own," he explained.

On the benefits of the platform, he said it would "facilitate the process of paying property rate and other rates within the assembly set up, aid verification of bills and field agents by ratepayers, serve as a single source of truth for property rate information."

"Increases transparency in payment of rates to the assembly gives opportunity to lodge complaints and get feedback promptly, eliminates human interference in revenue administration in the assembly," he added.

Mr Adade added that the project would ensure a cashless mode of payment for Ghanaians living in the country and outside the country and also address some existing challenges such as the "unassessed property rating method."