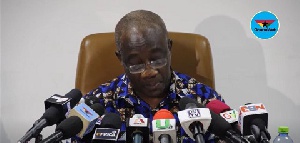 The Ghana Revenue Authority (GRA) has put in place new rules for auctions across the country.
This takes immediate effect with previous allocations and sales not paid for and cleared by the end of October to be re-allocated at new auctions.

This directive was contained in a statement issued by the Acting Commissioner for the Customs Division of the Authority, Colonel Kwadwo Damoah.

As per the new directives, which have the express approval of the board of directors of GRA, the ratio of distribution will be 70 per cent to the public and 30 per cent to the Confiscated Assets Committee (CAC).
The reserve price shall also be twice the duties payable plus 50 per cent of the value of the asset.

But in the case where the original owner becomes the beneficiary of the auction, they pay only the reserve price of twice the duties payable.

"These new directives are to take immediate effect," the statement stressed, "and will apply to all new auction sales or allocations."