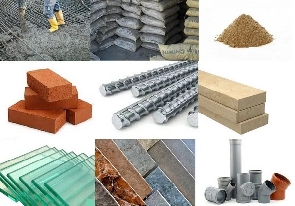 The President of the Ghana Real Estate Develop­ers Association (GREDA), Mr Patrick Ebo Bon­ful, has expressed worry about the prevailing cost of building mate­rials, which is becoming a major challenge to providing affordable housing for Ghanaians.
He said the association, which has contributed to about 50,000 units of affordable housing, in an effort to complement that of government, is currently going through numerous challenges which includes, taxes and land litigation.

Speaking at the media launch of the 35th GREDA anniversary and 2022 awards on Tuesday in Accra, Mr Bonful said although members were coping with the situation, the government urgently needed to put in sustainable measures in addressing their grievances.

He suggested that, if possible, the government should provide tax incentives to businesses to reduce the cost production, since businesses including those in real estate industry were suffering.

"As for increasing in building materials, is adversely affecting our business but we are coping somehow, and just hoping that there will be some form of sta­bility to keep our prizes as low as possible.

These are the reasons GREDA is calling for a stronger collab­oration with government to look at areas that can help both government and industry players to provide cheaper buildings for Ghanaians," Mr Bonful said.
A Director of Oakfirm Limit­ed, Madam Doris Adabasu Ku­wornu, highlighting activities of the awards night said there were about 29 categories of awards to be presented.

She said the award dinner dance would be held on Saturday, November 25, 2023, stressing that, letters would be sent out to request individuals and organisa­tions to nominate candidates for the various awards categories.

"Nominated candidates will be required to complete a very detailed questionnaire to justify why they should be the preferred choice.

The completed questionnaires and supporting evidence are to be reviewed with the support of a focus groups of evaluators drawn from housing and construction sectors who will award marks per an approved marking scheme," Madam Kuwornu said.