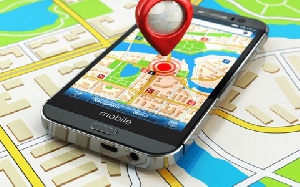 Marketing Manager of Jumia Travel, Joseph Owusu Badu, has called on government to strengthen Ghana's digital addressing system to facilitate online trade activities to promote E-Commerce.
Government last year introduced Ghana's official digital property addressing system called "GhanaPostGPS'' to enhance governance and scale up commercial transactions online.

According to the Jumia Travel, government must do more in terms of sensitising the citizenry on the system in order to ease commercial activities.

Speaking to Class Business on the sidelines of the outdooring of the "2018 mobile week'' in Accra, Mr Badu said the biggest challenge Jumia faces is how to locate customers because of poor addressing system in the country.
He said: "I think the biggest challenge is our addressing system in Ghana. For us as a business that deals in delivering products to customers, the biggest challenge is finding the exact location of the customer but I think with the introduction of the digital addressing system, so far, a couple of people have used it and it works and at least, we are able to find the locations and deliver.

"What government can do beyond the introduction of the digital address system for us is to push a lot more for its usage because as a business I can't get people to use the address system. If government can get a lot more people to use by explaining how it works because I think people don't understand how it works, if government can sensitize them, it will really be a game changer for us".