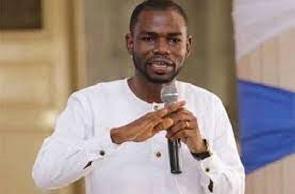 Ghana is facing a 32-month suspension from the international bond markets due to alleged mismanagement of the economy and the implementation of the Domestic Debt Exchange Programme (DDEP), according to a chartered economist, Bernard Oduro Takyi.
This suspension; according to him, has prevented Ghana from borrowing from the international bond markets.

The economist, Bernard Oduro Takyi, made this revelation while responding to the Finance Minister's assertion that the Ghanaian economy is rebounding, leading to continued loans from donor partners.

He challenged the Finance Minister to attempt to borrow from the bond market if the economic situation is as rosy as claimed.

Speaking during an interview on Accra 100.5 FM's mid-day news on September 18, 2023, Mr Takyi emphasized there is a 32-month injunction on Ghana's economy in the international bond market.

He expressed concern that it would take Ghana about 50 years to recover from the current economic challenges caused by the Finance Minister, the Bank of Ghana, and other state institutions.
Mr Takyi also criticized the Finance Minister for engaging in public relations on behalf of the Bank of Ghana after it was alleged to have illegally printed around 38 billion Ghana Cedis for the government.

"The Finance Minister in an article titled: 'Citizens - Standing Strongly With The Bank of Ghana', hinted at certain corporate governance amendments at the central bank.

"As the Minister of Finance, I do have opinions about the reforms needed to strengthen the governance of many financial institutions including the Bank of Ghana", he said, indicating: "But this requires a positive and sober national debate on the governance structure".

The economist argued that the country's economic growth appeared cosmetic rather than real growth which was chalked under the National Democratic Congress administration led by former President John Dramani Mahama.