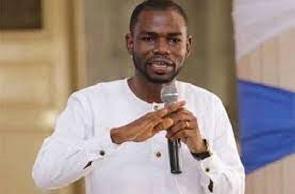 A chartered accountant has broken down Ghana's debt stock for Ghanaians by indicating how much every Ghanaian would owe if the debt were shared among citizens.
According to the chartered accountant, every Ghanaian owes GH¢18,000. Ghana has over 30 million citizens.

Mr Benard Oduro Takyi made this revelation in an interview on the mid-day news on Accra 100.5 FM on Wednesday, February 1, 2023 on the GH¢575 billion debt stock announced by the Bank of Ghana (BoG).

He alleged the figure could be more than what the Central Bank has put out.

He further alleged that the Central Bank is aiding the government to massage some of the figures presented in the public domain to woo the International Monetary Fund (IMF) to give a bailout to the country.
"So this may not be the real debt figure even though it has been put out there by BoG," he said.

The BoG on January 30, 2023, said Ghana's total public debt stock shot up to GH¢575.7 billion at the end of November 2022.

The new debt figure brings Ghana's debt to Gross Domestic Product (GDP) ratio to 93.5% from 75.9% in September 2022