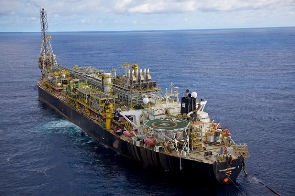 In the second half of 2022, Ghana accrued an amount of $696.815 million from oil lifting, corporate tax and other income for the period.
This is according to the Ghana Petroleum Funds (GPF) report which explained that about $492.186 million was secured from oil lifting between July 2022 and December 2022.

The report disclosed about five liftings in total occurred with the 66th Jubilee recording the highest amount of $119.83 million.

In addition to this, Ghana received about $202.55 million as corporate tax between July 2022 and December 2022.

These corporate taxes, the report detailed were paid by Tullow Oil, Kosmos, and PetroSA which operate in some of Ghana's oil fields.

In terms of interest income generated from the Petroleum Holding Fund, the figure was estimated at $2.07 million.
Data released by the Finance Ministry for the period said $191.48 million was allocated as investments.

Meanwhile, Ghana accrued $1.06 billion as petroleum investments as of December 31, 2022, comprising of the Ghana Heritage Fund and the Ghana Stabilisation Fund.

The report further said the estimated figure accrued from Ghana Stabilisation Fund was $143.6 million while, $363.76 million has been withdrawn since Ghana commenced commercial oil production in 2011.

The Ghana Heritage Fund on its part accrued $918.2 million as of December 2022.

MA/FNOQ