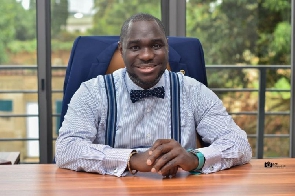 Thu, 13 Apr 2023 Source: Richard Obeng Bediako, Contributor
Palgrave Boakye-Danquah, the government's spokesperson for governance and security, claims that the government is systematically enforcing the provisions of the staff level agreement signed with the IMF and is certain that a solution will be struck by the end of the second quarter.
He was optimistic that Ghana will secure the $3 billion bailout from the IMF to improve the country's economic situation due to the success of the local debt exchange scheme and the support obtained from other creditors.

"I am confident that with the cooperation we are receiving from the Paris Club members and the People's Republic of China, which sent a delegation from China's Exim Bank to France over the weekend to meet with officials of the Ministry of Finance, we will be able to go to the board of the fund to finally conclude the agreement by the end of the quarter," Palgrave Boakye-Danquah told Kwaku Owusu Adjei on Adwenepa on Accra-based Original TV.

He claimed that the agreement with the Fund would pave the way for Ghana's economy to rebound strongly.
Palgrave Boakye-Danquah asked the friends of the country to speak up at the Fund in favour of initiatives to stabilize the situation and reset the economy.

Ghana is current­ly seeking an IMF-support pro­gramme to the tune of $3 billion to revive its struggling economy.

The government in December 2022 reached a staff-level agree­ment with the Fund as part of processes leading to a bailout.
Source: Richard Obeng Bediako, Contributor