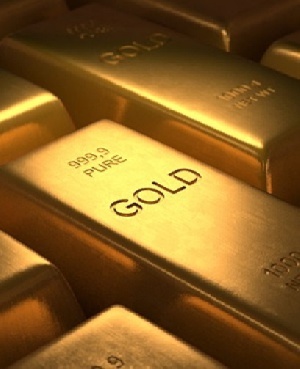 Small Scale Gold Production has fallen drastically following a raft of government policies to curb the illegal mining activities in the country.
The Minister of Lands and Natural Resources, John Peter Amewu who revealed the development said this was an indication that the campaign against illegal mining across the country is yielding results.

"Our records at the Precious Mining Company indicate that there is a fall in terms of production. Although we expect to see actual results…not immediately, what it means now is that there is a drop in small scale production." he told Accra-based Citi FM.

He said illegal miners following the onslaught of government's battle against the menace are migrating from illegal enclaves including river bodies, the destruction of cocoa farms among others.

The debilitating effects of the activities of illegal mining has reached alarming levels in the West African nation.
At the national level, the Lands and Natural Resources Minister has issued a three-week ultimatum to illegal miners to halt their activities as government steps up the fight against illegal miners.

John Peter Amewu has warned that all illegal miners who fail to stop their activities would face harsh penalties for breaking the laws.

But several small scale miners, especially operators of galamsey activities are unwilling to give up on these activities as they complain this threatens livelihoods given that hundreds of Ghanaians eke out a living out small scale mining.