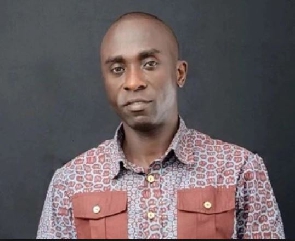 Ernest Owusu-Bempah, Communications Director of Ghana National Gas Company (Ghana Gas) has stated that government, is determined to establish a fertilizer factory at Jomoro District in the Western Region using Isopentane.
"Isopentane is a by-product which has immense importance from the gas plant; the fertilizer factory, is in line with the current shut down of the gas plant at Atuabo in the Ellembelle District; engineers are connecting pipelines to aid in the transportation of the Isopentane from the plant to where the factory will be situated" he said.

This, he pointed out will be as soon as possible to get the fertilizer plant on-going.

Mr. Owusu-Bempeh said this during an interaction with the media in Takoradi on why the Gas Plant has been shut down and the way forward.

Also, he said government is looking at using gas as a cheaper alternative source of energy, which is the industrialization of government's agenda of one district one factory where most of the tie-ins that will be done is going to be centered on the Eastern Corridor power enclave.

"This is where where we are going to have full maximum gas supply to the area so it can help accelerate industrial growth" he said.
He pointed out that gas will be the key energy supplier for the government's railways expansion project.

He further explained that the shutdown of the gas plant is to ensure routine maintenance work as well as to take up multipurpose projects with its partners such as Tullow, ENI and Volta River Authority (VRA).

Mr. Owusu-Bempeh commended the efforts of the local engineers of the company for leading the processes in ensuring the successful shutdown of the Gas Plant.

"I assure journalists in the Western Region that my outfit will continue to engage you to provide credible and reliable information to the public on issues concerning the Gas Plant.

Mr. Maxwell Kwame Kally, Senior Manager Engineering and Maintenance of Ghana Gas explained that the shutdown of the Gas Plant is to allow a team of engineers to undertake a planned routine maintenance of the facility and to help improve upon its capacity.
"The shutdown which started on February 1 will end by February 25,2018; stakeholders including Tullow oil, ENI, Volta River Authority among others, have put in place the necessary mechanisms to address any concern" he added.

During the shutdown period, he said expansion works will be carried out on the company's regulating and meeting station infrastructure at Takoradi to help increase its gas handling capacity.

Mr. Sampson Kekebi Doh, Senior Manager in charge of Operations at Ghana Gas said, the flaring of gas will be minimal this year.

"This, is so because most of the excess gas will be used to generate power and the rest will also be channeled to the fertilizer production factory", he said.