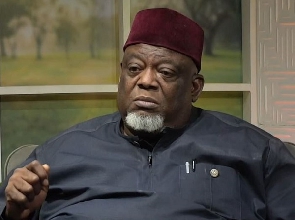 Economist Joe Jackson has stated that the government's decision to reject treasury bills with interest rates above 30% has saved the country over GH¢220 million as compared to the previous week's auction.
He noted that the reduction in the bills took too long to take effect as the government had been accepting bids over 30% for some time.

He wrote on Twitter: "This week's T-Bill auction reduced rates from 35% to 24.16% - 27.54%. This saved the public purse over GH¢220M compared to the previous week. It is a pity that the rate reduction took so long to effect but better late than never."

The economist had questioned the risks associated with trading the government's treasury bills at very high-interest rates.

According to him, should investors be careful buying treasury bills, especially at such high-interest rates?
Presenting data on how much the government has generated from T-bills in the last three months, he noted that the government has bought GH¢33.08 billion.

He added that at the average interest rate of 35.62%, it will cost the government GH¢4.416 billion.

In December 2022, the government secured GH¢12.60 billion at an interest rate of 35.72%.

In January however, the government raised GH¢7.30 billion at an interest rate of 35.66%.
In February the bills were oversubscribed consistently to raise GH¢13.13 billion at an interest rate of 35.50%.

However, the government has noted that treasury bills have become its primary source of borrowing since it has been locked out of the international market.

Government has also assured that treasury bills will not be affected by the debt exchange programme.

Watch the latest edition of BizTech and Biz Headlines below:
Watch the latest edition of Business Moments below:





SSD/FNOQ