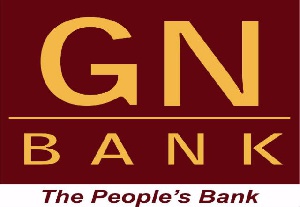 Management of Groupe Nduom has reacted to claims on social media that the company made investments with embattled gold dealership company, MenzGold.
A press release signed by the Head of Corporate Affairs at Groupe Nduom, Frank Owusu-Ofori argued that 'neither Groupe Nduom nor any of its subsidiaries made any investment with MenzGold Ghana Limited.'

The Bank of Ghana on Friday, January 4, 2019, announced that GN failed to meet the mandatory minimum capital of GHC 400 million by the deadline given. In view of this, GN Bank was downgraded to a savings and loans company.

Below is the full press statement by GN Bank

The attention of Groupe Nduom has been drawn to some social media commentary, attempting to suggest Groupe Nduom has invested part of its funds in Menzgold Ghana Limited.

We wish to state unequivocally, that neither Groupe Nduom nor its subsidiaries, has made any investment with Menzgold Ghana Ltd.
Signed

Frank Owusu-Ofori Head, Groupe Nduom Corporate Affairs