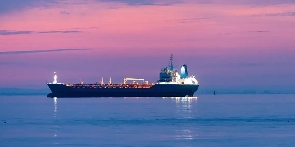 The Public Interest and Accountability Committee has noted that by the end of 2022, International Oil Companies operating in Ghana owed surface rentals to the tune of $2.77 million.
According to PIAC, this was a 7.9% increase from the $2.58 million owed by the end of 2021.

It noted that out of the total amount owed by 10 IOCs, four of them owed about 65% amounting to $1.80 million.

The four are Sahara Energy Fields, Swiss African Oil Company Limited, Britannia-U, and UB Resources Limited.

However, their Petroleum Agreements (PA) were terminated by the Ministry of Energy in 2021.

International Oil Companies who currently have Petroleum Agreements but owe Surface Rentals as of December, last year, IOC were Goil Offshore, Eco Atlantic, Springfield Exploration and Production Limited; Medea Development, Base Energy Ghana Limited, and OPCO.

PIAC according to a Ghanaian Times report noted that "Efforts made by the Ghana Revenue Authority to retrieve the arrears are yet to yield the desired results."
The committee also revealed that surface rental payments received from nine out of the current 14 operational IOCs in 2022 totaled US$687,759.16 compared with US$826,815.52 for 2021, indicating a 16.8 percent decrease.

In that light, PIAC calls on the Ghana Revenue Authority to double its revenue measures in order to retrieve these arrears.

Watch the latest edition of BizTech and Biz Headlines below:





SSD/FNOQ