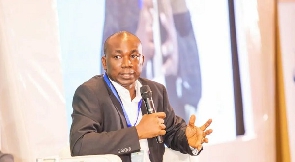 Economist at the University of Ghana Business School, Professor Godfred Bokpin, has noted with displeasure the non-inclusion of measures to address corruption and the wastage of public funds.
According to him, one of the country's major issues has to do with corruption, therefore the programme should have been designed in a way that tackles that.

He also bemoaned that the ordinary Ghanaian may suffer at the mercy of the conditionalities contained in the deal.

"I have a problem with the design of the programme. By the time we are done, it will leave more Ghanaians vulnerable than it sought to achieve," he said.

Prof Bokpin is also of the belief that increasing revenue mobilization measures may yield little or no results if the revenue loopholes are not blocked.

"In as much as a spoiled child needs money, that spoiled child needs more discipline and measures to tackle corruption", he was quoted by myjoyonline.com.
He said "I have gone through the programme. The programme is largely mute on corruption measures. The programme is largely mute on wasteful expenditure cuts. The programme is heavily based on revenue-based fiscal consolidation. I think by design, it is an error."

Watch the latest edition of BizTech and Biz Headlines below:





SSD/FNOQ