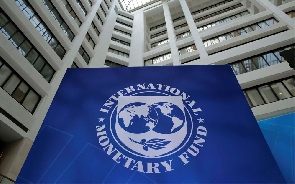 The International Monetary Fund has stated that after the program evaluations, the remaining $2.4 billion bailout package for Ghana will be distributed in tranches every six months.
In September 2023, a visiting team from the Fund will be in Ghana, and $600 million is expected to be made available to help with the country's balance of payments.

In a Question and Answer session at a recent IMF event, the Director of the IMF Communication Department, Julie Kozack, said the formal first review mission will take place in September 2023.

She reiterated that the Fund programme has three key objectives ‑‑ restoring macroeconomic stability, ensuring debt sustainability, and laying the foundations for higher and more inclusive growth.

The programme also includes wide-ranging reforms to build resilience while protecting the most vulnerable.

In terms of the next steps on debt restructuring, Madam Kozack said, it is up to the official creditor committee to agree with the Ghana Government on specific modalities of debt relief and for the authorities to continue to engage with their external private creditors for relief on their external debt.
She added that the government was finalizing the restructuring of its domestic debt, adding, a staff team visited Accra from June 8th to 15th, 2023, as part of the regular technical programme engagement.

"In the meantime, the government is finalizing the restructuring of its domestic debt. A staff team visited Accra from June 8th to 15th as part of the regular technical program engagement. The formal first review mission will take place in the fall".

Ghana secured an IMF programme in May 2025. This was followed by a disbursement of $600 million as the first tranche of the Extended Credit Facility (ECF) programme.

Watch the latest edition of BizTech and Biz Headlines below: