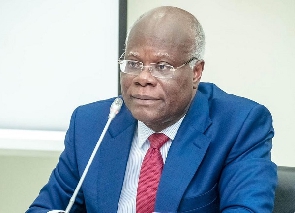 Minister-designate for Trade and Industry, KT Hammond, has disclosed that he will revitalise small and medium enterprises (SMEs) to make them afloat and serve as the bedrock of the nation's economic fundamentals.
Kwabena Tahiru Hammond appearing before the vetting committee of parliament said a white paper already existed at the Ministry that deals with how to properly define and deal with these enterprises' technical and economic aspects, and he plans to carry them out.

"There exists some white paper to deal with the technical and economic aspects of these enterprises," he said.
"Industrialisation is the way to go, all countries who have made it, Industrialised and we must do same, if we had industrialised long ago who would not be in this current situation we found ourselves now, so we must industrialise," he stated.

KT Hammond also promised to put a stop to the scourge of Nigerians and Chinese taking over the country's retail markets.