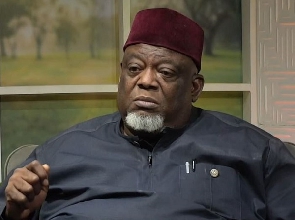 A financial analyst, Joe Jackson, has said the idea of implementing a 24-hour economy must be coupled with the right framework and resources.
According to him, the idea itself is not bad in itself; rather the right market will ensure the provision is feasible.

He said the 24-hour economy cannot be imposed on businesses without a ready market.

"The important thing is that you cannot impose a 24-hour economy. You can only provide incentives for the 24-hour economy and trust that entrepreneurs would risk their capital and businesses to join in. If there is somebody ready, and if there are enough people ready to eat fufu at midnight, I assure you somebody will be pounding fufu at midnight. If there is enough market for me to share my locally produced chips, then I assure you I will produce chips," he said as quoted by citinewsroom.com.

During the presentation of the 2024 budget, the Minister of Finance, Ken Ofori-Atta, said the government is working to enhance the night economy to boost tourism in the country.

The flagbearer of the National Democratic Congress, John Mahama, as part of his campaign promises, has said he will introduce a 24-hour economy if elected as president.
Joe Jackson said the initiative does not exactly enthuse him

"Forgive me if I'm not as excited about the proposal this evening. As a business, I look into certain issues – Is there a market? Is there somebody to buy what I want to produce? Can I produce it at a cost that makes sense? Would I find the right input, including raw materials and people, to do it?

"As a government, you have been promised to create a framework, make sure that inputs are at competitive prices so that power is available, and I am sure that your entrepreneurs would work without a problem; they would sign on without a problem," he said.

He noted, "I don't think Ghanaians have issues at all, working throughout the night. A lot of our SMEs do it all the time. Provide the markets, make the input competitive, and I assure you small businesses would sign on more than we can imagine. It is about making the environment for SMEs competitive, financing them with the finances to make their enterprises."

SSD/NOQ
Watch the latest edition of BizTech below:



Ghana's leading digital news platform, GhanaWeb, in conjunction with the Korle-Bu Teaching Hospital, is embarking on an aggressive campaign which is geared towards ensuring that parliament passes comprehensive legislation to guide organ harvesting, organ donation, and organ transplantation in the country.