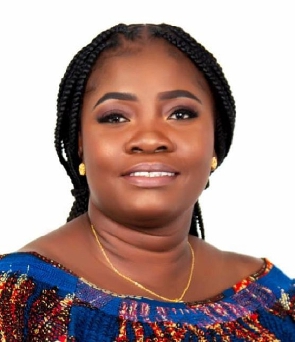 The Keta Investment Promotion Center (KIPC) has lauded the Ghana Ports and Harbours Authority (GPHA) on the approach to environmental stewardship and sustainable development by initiating Environmental and Social Impact Assessment (ESIA) studies for the construction of the Keta Port.
In a statement issued by the Chief Executive Officer of KIPC, Enyonam Adzo Apetorgbor noted that GPHA's dedication to assessing the potential environmental and social impacts of the port construction is in line with international best practices and demonstrates a genuine concern for the well-being of local communities and ecosystems.

"ESIA studies are a crucial step in ensuring that large-scale development projects like the Keta Port are carried out with due consideration for environmental conservation, social responsibility, and long-term sustainability," the statement read.

"We believe that the Keta Port, once completed, will not only contribute significantly to Ghana's economic development but also adhere to high environmental and social standards," the CEO added.

She further highlighted that ESIA studies on Keta Port aligns with the broader global commitment to achieving the United Nations Sustainable Development Goals while encouraging GPHA to maintain transparency and engage with local communities, stakeholders, and environmental experts throughout the ESIA process.

"Open dialogue and collaboration will help ensure that the concerns and insights of all parties are considered, leading to better-informed decisions and a more sustainable future," Enyonam Apetorgbor stressed.
"The Keta Port project is a strategic infrastructure development, and the decision to conduct ESIA studies reflects a commendable commitment to responsible and inclusive growth. We look forward to the results of these studies and the continued progress of this vital infrastructure." the KIPC statement concluded.

MA

Ghana's leading digital news platform, GhanaWeb, in conjunction with the Korle-Bu Teaching Hospital, is embarking on an aggressive campaign which is geared towards ensuring that parliament passes comprehensive legislation to guide organ harvesting, organ donation, and organ transplantation in the country.

Watch the latest edition of BizTech and BizHeadlines below:








Click here to start the nomination process for the 2023 GhanaWeb Excellence Awards